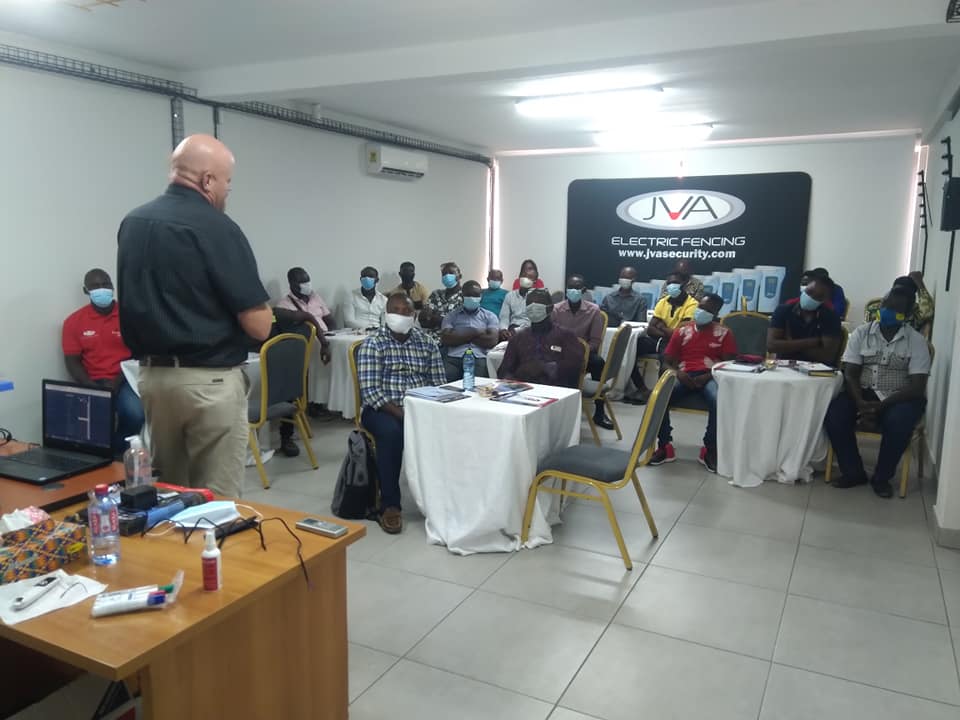 Wire Ghana Partners with JVA Electric Fence Systems
In line with WWI Quality Policy of continual improvement and the desire to meet and exceed customers' expectations, the company has obtained a sole agency from JVA Electric Fence Systems of South Africa. The JVA brand is the foremost notable security products entity in SouthAfrica and has a recognized global presence mainly in Electric Fencing, CCTV, Intruder Alarms and allied security products for securing, controlling and monitoring of lands and premises of all kinds and sizes. WWI is the only company in Ghana with the sole right to distributorship of JVA products and accessories.
JVA Security S.A. provides to customers affordable high-end top-quality security products that are relatively easy to install and program, thereby availing to clients a user-friendly solution to their safety and security concerns.
As an initial step to launching and introducing the JVA brand in Ghana, WWI organized its maiden training program for its customers/installers at the Accra Sales Depot on the 26th and 27th of April, 2021 and at the Kumasi branch on the 28th & 29th April, 2021. The Training Manager (Mr. Gavin Bulford) and Experts Manager (Mr. Ricardo Pacheco) of JVA Security S.A. were invited by WWI for this purpose. This 2-day training session involved 46 electric fencing installers within the Accra and Tema metropolis and some staff of WWI Sales Depot. 34 installers and staff of WWI participated in the Kumasi training program.