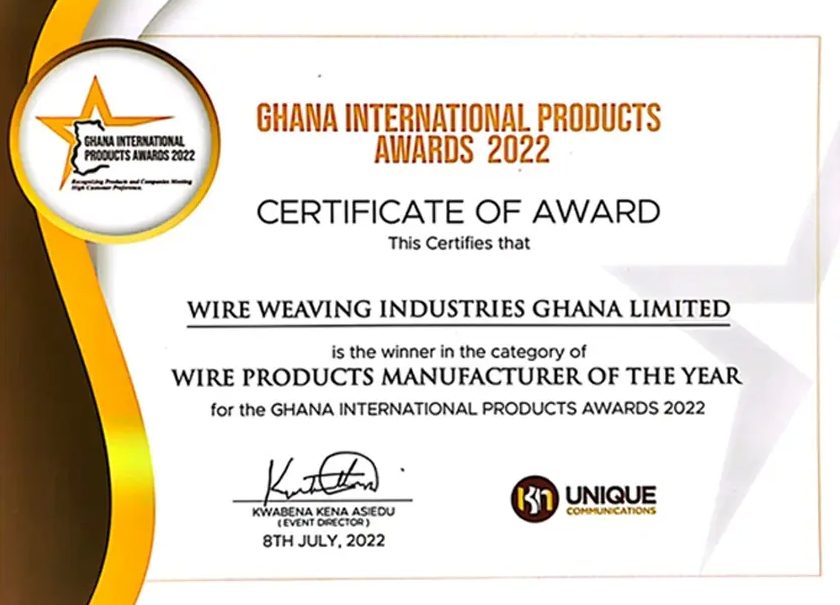 Wire Ghana wins GIPA Products Manufacturer of the Year!
Wire Weaving Industries, Ghana Ltd won at the Ghana International Products Awards (GIPA 2022), as we picked up the Wire Products Manufacturer of the Year award.
This award is yet another milestone to signify our dedication to providing quality products that meet international standards.
Much appreciation to GIPA, and to our customers, we cherish your continuous support and patronage. We guarantee to keep on providing premium quality wire products.